Fleet Line Markers helps grounds staff save costs at Peterborough open event.
Last Saturday, 24th June, Fleet Line Markers headed to Peterborough to host a dedicated line marking event for Grounds Staff at the Nene Valley Community Sports Centre.
Hosted in partnership with the Peterborough and District Football League, together with the United Counties League – the event was well-attended, with delegates benefitting from a series of talks and presentations by Oliver Hall of Fleet Line Markers, Dean Watson, County Development Office for Hunts FA, Rob Bradshaw, Head Groundsman at Peterborough United, Andy Spetch from British Top Soil, Mel Pooley from Cambs Grounds Association and representatives from Fentons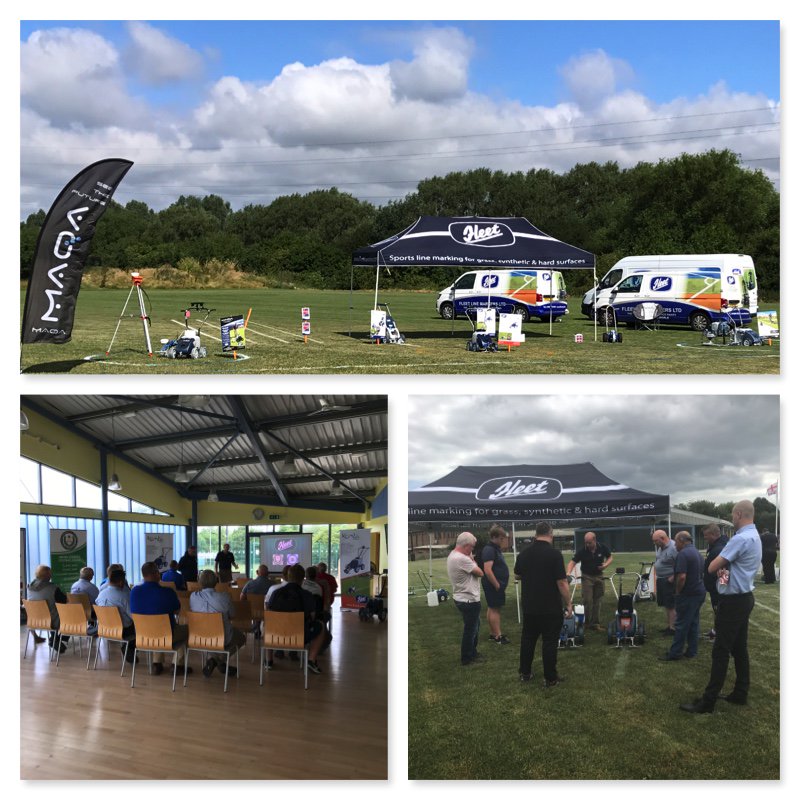 The morning was followed by an afternoon of line marking machine demonstrations, featuring Fleet's new Kombi Classic, Kombi Orange, and innovative GPS line marking machine, the MAQA: A pioneering line marking system that uses GPS technology to reduce the time it takes to initial mark by a massive 75%, meaning athletics tracks and circles have never been easier.
Oliver Hall confirmed: "The Peterborough Line Marking event provided us with an excellent opportunity to discuss key issues within the sector, whilst demonstrating both time and cost-saving solutions through Fleet's latest innovations in line marking machines."
"Overall we felt the event was extremely successful, and are very grateful to the support and input received from all partners."
To find out more about any of the latest Fleet Line Markers Machines or to book your own machine demonstration, please click HERE or contact a member of the Sales Team on 01684 573 535.
Posted on 3rd Jul 2017